Stuck on Branding? Learn from 3 Small Businesses That Get It
Published on October 20, 2015 - By Cecilia Amador
Post by Alexis Caffrey
Whether your firm is big or small, branding is essential to define your business and generate loyalty from your customers. Beyond creating a killer logo, a well thought out brand increases the value of a company and makes the acquisition of new customers easier.
Small businesses, including those in the serviced office space, can benefit from a strategic branding action plan. Through a few key outlets, some small businesses have managed to nail their branding strategy, even on a tighter budget. Being a part of the serviced office space means staying on top of business and marketing trends. Let's take a look at three small businesses that just get branding and how you can implement some of these strategies into your own plans:
Content Marketing: Good Greens
Good Green Bars is a Cleveland, Ohio based company that shows just exactly what happens when you effectively brand your company through the use of content marketing.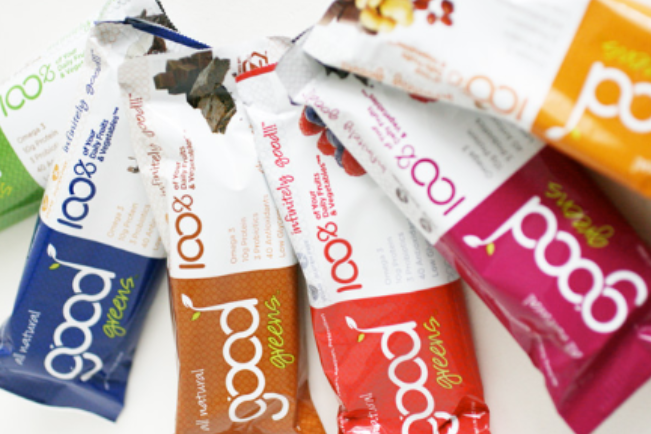 The small start-up company produces gluten free, dairy free, natural super bars with 40 antioxidants and 3 probiotics. Made from dark chocolate, wheatgrass, and green tea extract, this good-for-you bars taste like mini brownies. Instead of utilizing traditional marketing tactics, Keith Pabley, founder of Good Greens, began building relationships with local bloggers. In return, this not only increased the number of reviews and mentions of his new company, but helped their search engine rankings immensely.
Reaching out to local bloggers in Cleveland, Ohio grew his company locally, and now the bars are offered in over 1,200 stores. Within four months, the company's sales average jumped 50%. Now, the company averages $50,000 in sales per month.
Content marketing and blogger outreach programs can build a bigger brand and broaden your company's reach. These type of programs can be time consuming, however, when executed correctly, they will provide big gains for small businesses.
Sponsorship: LeafFilter Gutter Protection
LeafFilter, a national gutter protection company, utilizes their sponsorship with NASCAR and racecar driver Blake Koch in order to build brand awareness and brand loyalty.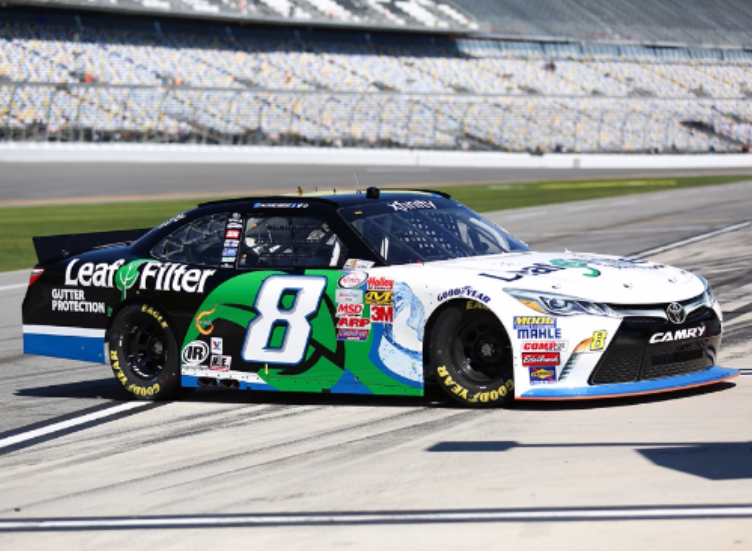 The Latest News
Delivered To Your Inbox
In comparison to some other sponsorships, LeafFilter has done some interesting things with their digital presence. They produce a weekly behind the scenes video with Blake Koch, taking fans into the garage, onto the hauler, and giving them an all access pass to Blake.
Their digital marketing efforts, including weekly YouTube videos, were recognized by NASCAR during an XFINITY Series race, solidifying that their branding efforts were successful. Additionally, LeafFilter Gutter Protection has a strong social media presence, and offers incentives for following the brand, such as signed racing gloves, hats, t-shirts, and memorabilia.
Having a strong digital presence has only translated positively for this gutter protection company. After becoming a sponsor of the No. 8 LeafFilter Gutter Protection Camry, this company has seen a strong correlation with the impact of the sponsorship
Referral Program: Dollar Shave Club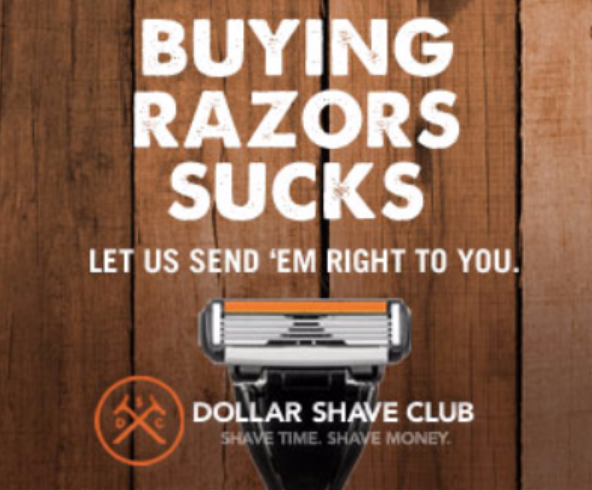 The Dollar Shave Club, offering inexpensive razors through a monthly subscription started with a hilarious YouTube video that went viral, but the brand has evolved quite extensively since then.
Along with a humorous approach, the Dollar Shave Club relies heavily on their friend referral program. After becoming a Dollar Shave Club customer, individuals are asked to share the site with friends. Customers are then rewarded for everyone that follows those shared link with a $5 credit towards their next purchase.
It's human nature to get referrals about products before we make a purchase. In fact, customers are 18% more likely to be brand loyal when they are referred to a company or product, which is why the Dollar Shave Club's strategy seems to just work. The Dollar Shave Club notes that they receive about 50,000 referrals each month, which is huge for a company that started with only $35,000 and a funny YouTube clip.
Successful companies have just one thing in common: they establish themselves as a leader and figure out a way to differentiate themselves from the rest of the industry. Whether your company is small or large, finding and highlighting key differentiators in your business will make your branding strategy a success.