Workbar has been working for over a decade to develop a product that fully supprots mobile workers.  
As more companies announce work from anywhere plans, the ball is in flexible workspace providers' court to attract workers back to the office. 
Sarah Travers, Workbar CEO, shares why Workbar is uniquely positioned to cater to the emerging needs of remote companies and workers.  
---
Lately, there's a lot of chatter around the future of work. In fact, if you search online for recent articles, you'll find that most—if not all of them—include buzzwords like "hub-and-spoke", "hybrid", and "WFA".  
While experts and thought leaders know what these words mean, the same cannot be said about occupiers.  
 At Workbar, we have been building our product to accommodate this movement for over a decade. Every aspect of our product has been meticulously designed around our members, the people that actually use it. Because of that, Workbar is perfectly positioned for the post pandemic world as the only operator in the market that can bridge the gap between modern tenants and traditional building offerings. 
Our model was built on the foundation that people like to connect with one another on a regional basis—not national; not global.  
Our members are mobile and find value in having a few central downtown hubs, and multiple strategically located spokes near where they live.  Workbar started opening suburban locations back in 2016, at the urging of its members.  Since then, our goal has been to open Workbar locations within 20 minutes of where people in the Greater Boston area live, work, and play.   
Our regional hub-and-spoke network is one of the main reasons why we've been able to roll out our new mobility program for enterprise companies, which we believe, will be the employer-sponsored benefit that forward-looking companies start providing to their employees.  
Companies in Greater Boston can now support their workforce with an all-access pass. The program gives employees the autonomy to use any Workbar space at any time, to do what they need to do to be happy and productive; whether that's meeting to collaborate with their team, doing heads down distraction-free work, or just escaping from their home offices to socialize.  
The program gives employers a subscription-based solution that can be easily implemented and continuously iterated.  The companies that are looking to advance their business know that bringing employees together to collaborate and socialize matters and drives value.  
Technology Is Our Foundation 
 The company was co-founded by a serial entrepreneur who had previously launched a series of tech and internet companies in the decade before starting Workbar. Our digital infrastructure is manifested in our physical space in many ways.  All of our members, for example, are very familiar with our giant member boards, which greet them when they walk into Workbar and give them a snapshot of who is there that day and what events are taking place.   
Our platform is also used for back-end infrastructure like presence data and Wi-Fi, as well as a front-end tool for our members as they navigate our spaces.  A few examples include reserving meeting and collaboration spaces, tracking density, and connecting with other members in the space in real time.  
Workplace Wellness Is in Our DNA 
Workbar was the first, and remains one of the only, coworking spaces in the world to achieve WELL Certification from the Internal WELL Building Institute.  It's important to us that our members do their best work in our spaces and to achieve that, they need fresh air, natural light, a variety of furniture so the same muscles are not strained all day.  
Most employees don't have all of these amenities at home. Our focus on wellness makes Workbar a human-centric workplace that provides members an experience that is different from both a home office and a company office. 
Our Spaces Are Carefully Designed 
Perfecting our physical layout was not done overnight; it took almost a full decade.  The Workbar floor plan is primarily open; purposefully designed around activity-based neighborhoods.   
Our way of future proofing was to consider the generational shift that's on the horizon and incorporate values like inclusiveness and community into the physical layout of the space.  In addition to the neighborhoods, we have an oversupply of collaboration and breakout spaces, as well as a few private offices and suites. The generation rising into the workforce has brought with them a new set of expectations and preferences, enabled by technology and hyper-connectivity, which has forever disrupted the where and how work gets done.   
The physical layout also makes our space highly adaptable to different asset classes and sizes. We were even able to pull our members into Workbar locations in the back of big box retail stores; not an easy feat.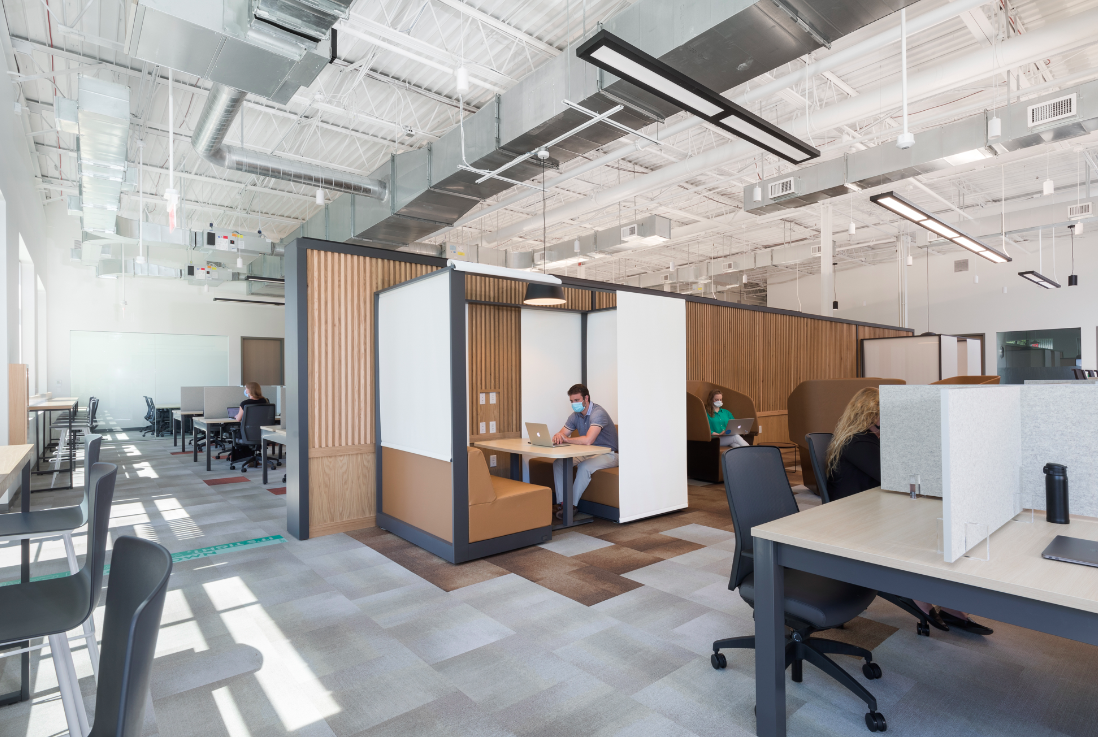 Community Is more Than a Buzzword 
Our reputation for operational excellence rests on the shoulders of our Community Managers. They are the glue that holds our spaces and our members together.  One of our members once said to me that they did not have a professional need to come into Workbar every day, but she still did because she never knew what she would personally miss out on from connecting with her location's Community Manager. It's a testament to our Community Managers that our members consistently show up to organically build their network over time.  
Companies announcing that their employees can work from anywhere is the tip of the #futureofwork iceberg.  Spotify just announced that the company's employees will not only be allowed to work from anywhere, but they will also be provided with a coworking membership if they have a need for a workspace outside of their home.   
The ball is in our court to provide the amenities and experiences that pull knowledge workers out of their homes and into a space where they can do their best work.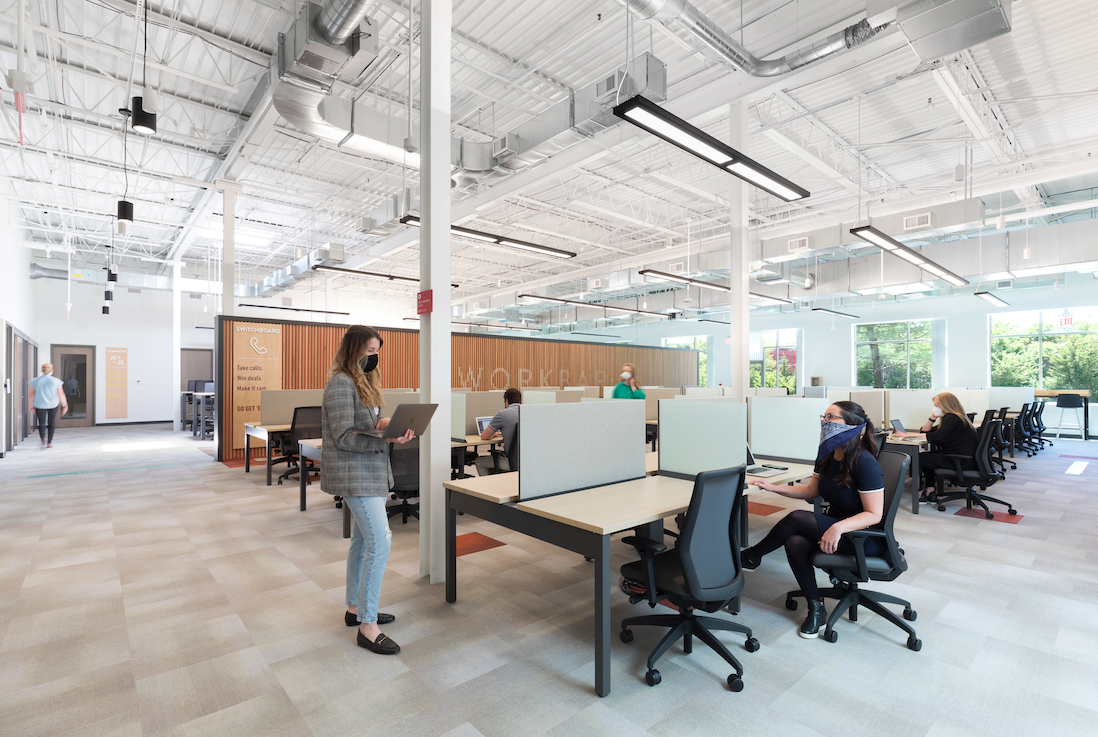 About Workbar 
At Workbar, we build quality workspaces with a focus on member wellness and productivity. Workbar is Boston's original coworking space, with 18 locations throughout Greater Boston. The network of shared workspaces offers a "hub-and-spoke" system for people whose work takes them all over the region. Workbar caters to small businesses, freelancers, entrepreneurs, startups, and corporate clients with remote teams looking for an affordable, flexible place to work and to meet with clients and other like-minded professionals. With professionally-managed space and top-tier office amenities, Workbar coworking spaces are built with the connections needed to inspire, provoke, and ignite productivity and passion.