Citibase, The Property Manager for the New Economy, is helping to boost the local economy with the launch of Citibase Liverpool Moorfields, which will have the potential to provide over 27,000 sq ft of flexible and affordable serviced office space. The new hub will be able to offer a vibrant home for over 450 SMEs, start-ups, entrepreneurs and larger corporates right in the heart of Liverpool.
Citibase Liverpool Moorfields is housed in the five-storey newly refurbished, Centric House, in one of the city's premier business locations., Set directly opposite Moorfields station, all of Liverpool's best shops, restaurants and amenities are right on the doorstep. Centric House was recently purchased by CERT Property, with the plan to convert the building to offer flexible office space. Hot on the heels of the recent launch of Citibase Salford Quays, Citibase Liverpool Moorfields is the second management deal Citibase has been appointed to with CERT Property during the past six months.
The launch of the flexible officing hub marks Citibase's fifth centre in the North West, following the opening of Citibase Warrington Birchwood last year and the recent expansion of Citibase Manchester Old Trafford, which has doubled in size, reflecting the region's appetite for its flexible, fully serviced offices.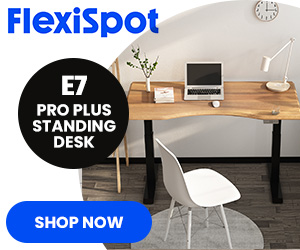 The excellent transport links are a major plus for the new centre. Moorfields station is right across the street for local Merseyrail services. Whilst Lime Street mainline station, Liverpool ONE bus station and the famous Mersey Ferries are all within a ten minute walk. Commuting by road is a breeze, being just off the A57 (Dale Street) and handy for the M57, M58 and M62 motorways as well as the Queensway and Kingsway tunnels.  
Citibase CEO Steve Jude, comments: "Citibase Liverpool Moorfields is the latest example of one of our existing Clients commissioning us to take on another management contract to help transform their vacant office space. We've proved that by transforming their under-utilised buildings into thriving flexible office space, we have been able to quickly turn them into positive assets, and provide them with a steady cash flow as a result. After the successful launch of Citibase Salford Quays in their building The Junction, we are thrilled to be working with CERT Property again on Citibase Liverpool Moorfields."
"With the flexible working revolution booming, demand continues to soar as businesses both large and small increasingly turn to our low-risk, short-term contracts."
Managing director of CERT Property, Howard Lord, comments: "Citibase was the perfect partner for us to help transform this building into flexible office space, having worked with them on The Junction in Salford Quays. Centric House is in a superb location in the city core, with Moorfields train station directly opposite and within walking distance of the historic docks. As the world of work continues to evolve, we have recognised the growing demand for adaptable and flexible serviced office accommodation."  
As with Citibase's other business centres throughout the UK, Citibase Liverpool Moorfields will offer suites  in various sizes, from one person to much larger spaces, making it ideal for businesses at every stage of their development. The centre also enjoys superfast broadband with a range of internet and telecoms packages, 24-hour access, on-site bicycle parking, meeting rooms as well as a friendly Concierge team offering a variety of business support services.
Citibase Liverpool Moorfields is situated at Centric House, 15-33 Moorfields, Liverpool, L2 2RU
About Citibase
Citibase offers fully serviced business centres for cost-conscious SMEs almost 40 locations nationwide. Their unique disruptive business model brings together both clients and customers. Over the last 25 years they have been commissioned by some of the largest and smallest names in the UK property market to help execute a plan for their under-utilised office space.
They provide solutions to property owners, by taking over the management of the building, allowing building owners to generate a cash income from secondary office space with minimum stress whilst providing SME customers with cost-effective office solutions.
Citibase also offers building owners with short-term voids a smart way of enjoying the hassle-free cash which only Citibase can generate by launching one of their unique pop-up business centres. It's easy-in and easy-out, and Citibase will manage the entire process.
Citibase concentrates on town and city centre locations. Founded in 1993, the business has at its heart the 'Freedom at Work' philosophy; a deep-routed commitment to support and nurture cost-conscious SMEs whether they are setting out for the first time or taking bigger steps on the path to growth. Being in a Citibase centre gives SMEs the independence to be freed from expensive rents and rates, inflexible terms, service charges, hidden costs and corporate restrictions. By taking the stress of running a building off business's hands, Citibase allows SMEs to focus on growing a successful business.
For more information on Citibase visit www.citibase.com.