With a steep inflation and a potential recession looming, many industries should expect to face substantial layoffs in the coming months. 

 

It's crucial to know if you need to be looking for a new job because searches while employed are typically more successful and much less stressful than job hunting while unemployed. 

 

Some major red flags indicating layoffs are coming include news of industry-wide layoffs, office/store closures, hiring freezes, freezes on bonuses or pay raises, co-workers quitting without replacement, and cuts to pay, benefits, and hours. 

 
---
Few — including many economists — genuinely understand the complexities involved in the current global economic situation concerning inflation and a potential recession, which we may or may not already be in.  
High-profile layoffs are already happening, and what most experts do agree on is that layoffs in various industries are guaranteed to explode during the next several months. No matter the severity of a recession or the damage done by inflation, the corporate world is preparing for more layoffs.
Looming layoffs are scary for all workers, but a job loss can be particularly catastrophic for employees who are caught off guard. Finding a new job while employed is much easier than when unemployed, so it's smart for employees to be on the lookout for red flags that indicate layoffs could be coming at their company.  
---
Looking for a new, flexible or remote job? FlexJobs is the #1 site to find vetted remote, work from home, and flexible job opportunities. FlexJobs is a trusted partner of Allwork.Space. If you make a purchase on FlexJobs through our site or affiliate links, we may receive a small commission – at no extra cost to you. 
---
In some sense, one has to develop an intuition for spotting these signs in the workspace to outpace them.  
Warning signs that a layoff is imminent
While it may be easiest to continue on with your work and push aside economic anxieties, looking out for key indicators that your company might soon cut positions gives you time to get prepared — updating your resume, cutting back spending, reaching out to your network to see if anyone is hiring, etc.  
Freezes start and budgets disappear 
A company doesn't need to directly admit that they are facing financial struggles when there are other signs that make it clear. Budget cuts are an obvious one. Another is if stores or office locations are being shuttered.  
Being told that payments, benefits, or hours are being cut, or that hiring, pay raises, or bonuses are being frozen are also all red flags.
Unexpected Stress 
If you can sense a general air of stress surrounding the management team, things aren't looking good. Bringing in outside consultants is a clear indicator that management needs help with issues they aren't equipped to handle.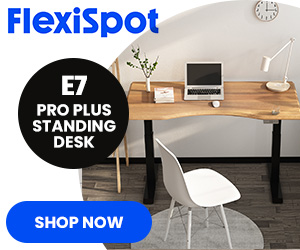 Additionally, emergency meetings to quickly alter course on project can also be a sign that core aspects of the original plan may not be available soon.  
Communication stops while gossip runs wild 
If managers have started being uncharacteristically discrete about business materials or conversations with other executives, that doesn't bode well. 
What's being whispered through office gossip can often speak louder than any other red flag. If people are talking about "who's leaving next" or wondering why they haven't filled empty positions, there are most likely solid reasons why.