Makerspaces are flexible agile workplace solutions for practical hands-on businesses.
In place of offices and desks, makerspaces are typically shared workshops with specialist equipment, storage facilities, and communal kitchens or cafes.
What is a makerspace, how does it operate and what does it look like? Allwork.Space took a trip to Blackhorse Workshop in East London to find out.
---
The flexible workspace industry has grown to encompass so much more than just regular office spaces with flexible rental terms. In recent years we've witnessed the emergence of industry specific centres, childcare-workspace hybrids — even female-focused membership clubs with workspace combined. 
The "flexible makerspace" is another fascinating and relatively new agile workspace solution, but one our publication hasn't really focused on until now. 
In a bid to find out more about what a makerspace actually is, how it operates and what it looks like, we took a trip to Blackhorse Workshop, a fully equipped public access wood and metal workshop in Walthamstow, East London. 
Like coworking spaces, makerspaces often cater for different niches. Blackhorse Workshop is home to makers who work primarily with wood and metal (furniture designers, joiners, fabricators, etc.), whereas a few miles south Turning Earth accommodates ceramicists.
Many makerspaces also have interesting backstories. 
"Blackhorse Workshop was originally a warehouse factory for electrical appliances," explains Mhairi McGhee, Blackhorse Workshop's Programme and Events Manager. "In fact the whole area has an illustrious industrial past which inspired us to run the project for the Borough of Culture programme about E17's tin legacy."
ATOMIC 50: Time Travels in Tin (1-30 April 2019) was created by Blackhorse Workshop working with acclaimed visual performance artist Abigail Conway.
Thanks to an Outer London Fund regeneration project that set out to bring underutilised spaces back to life, the site is now home to professional makers and business owners, hobbyists and learners of different ages. It's a bustling hive of activity that has just celebrated its fifth anniversary.
Advertisement
The site is comprised of a large practical workshop containing specialist equipment, repurposed shipping containers for makers who want their own space, and shared studios with large desks and storage facilities. An adjoining cafe keeps members and visitors caffeinated and well-fed throughout the day.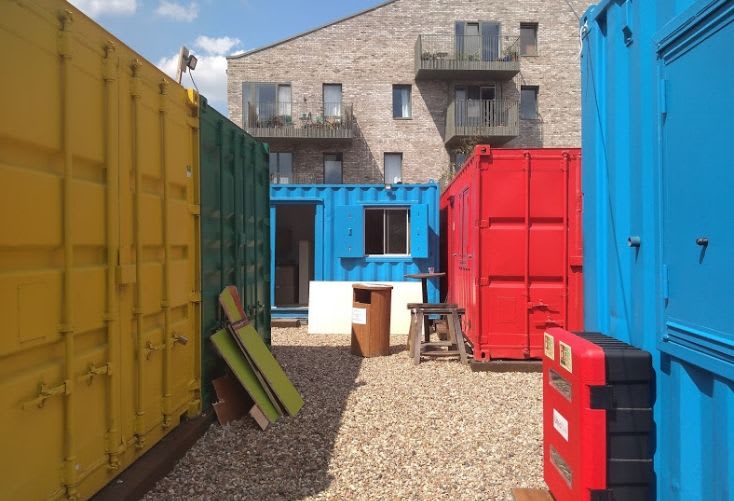 Compared with a lot of makers studios, Blackhorse Workshop is an affordable place for those wanting to start a business or just dabble in making. A full-time studio desk membership is £260 a month and includes full membership access to the workshop and machinery.
"We offer flexi access as well as permanent spaces, so even though we've got lots of members it doesn't mean we're full every single day. We've got professionals who are here every day, weekend hobbyists and the people in-between who have a 'regular' job and do this on the side with a view to making it a full-time thing further down the line," Mhairi explains.
Some members also get commissioned by local residents.
"People who have recently moved to the area come here to learn certain skills or enquire about who can make them something for their new home," adds Mhairi.
"Members get full access to the equipment and workshop; they just need to buy their own materials."
Blackhorse Workshop also aims to enrich the lives of local young people by providing skills training and work experience.
The Agency is a project involving a group of talented 15-25 year olds who are tasked with coming up with social enterprise ideas to benefit their communities. The Young People's Skills Training programme teaches key wood and metal work skills over a six-week period.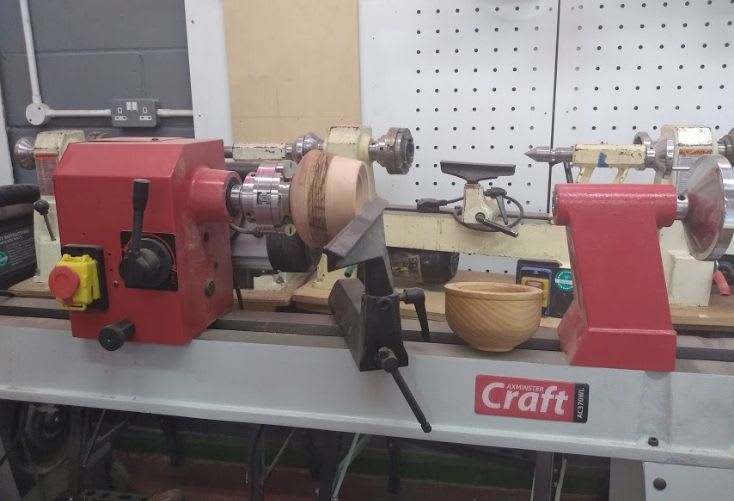 Blackhorse Workshop's community is both creative and entrepreneurial. Many of its members have several projects on the go at once and a handful also teach classes at the workshop. There's a real culture of sharing too; regular show and tell events give people the opportunity to share their creations and make useful connections. 
Although Blackhorse Workshop specialises in wood and metal, members work with a variety of materials. During our exploration of the studio spaces, we came across designer Lola Lely who was experimenting with dye production. She wanted to educate larger brands in sustainable dye practices.
She explained: "In the fashion and textiles industry people are using synthetic dyes simply because they don't know how to handle these methods and they think it's too labour intensive. What's more, crafters don't tend to share their recipes, so that doesn't help progress at all."
And of course, no modern workplace would be complete without at least one resident canine. While doing the rounds we were delighted to meet River who is part of the Studio 3 upstairs at the workshop.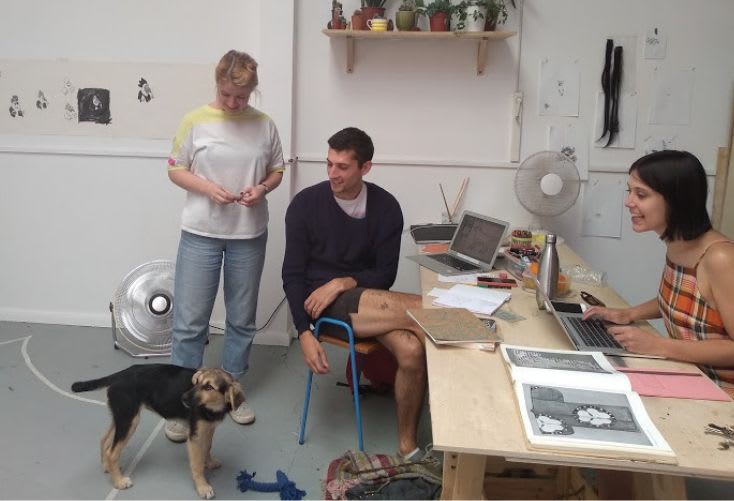 To find out more about Blackhorse Workshop, visit blackhorseworkshop.co.uk.
For information on where to find London's makerspaces, go to openworkshopnetwork.com.