Allwork.Space attended the launch of Second Home's fourth coworking space – and its first to incorporate a nursery.
In London, only a handful of workspaces have childcare facilities, but the demand is high and most have long waiting lists.
The lack of coworking with childcare is partly due to expensive and complex regulations. However, as Allwork.Space discovers, a growing number of spaces are making it work.
---
In June 2019, Allwork.Space attended the opening of Second Home's fourth London coworking location, and the first of its centres to incorporate a nursery.
Based in the city's trendy London Fields district and with a WeWork just around the corner, Second Home is one of many new workspaces designed to accommodate local SMEs and blue chip companies who want to move away from the more corporate central London office scene.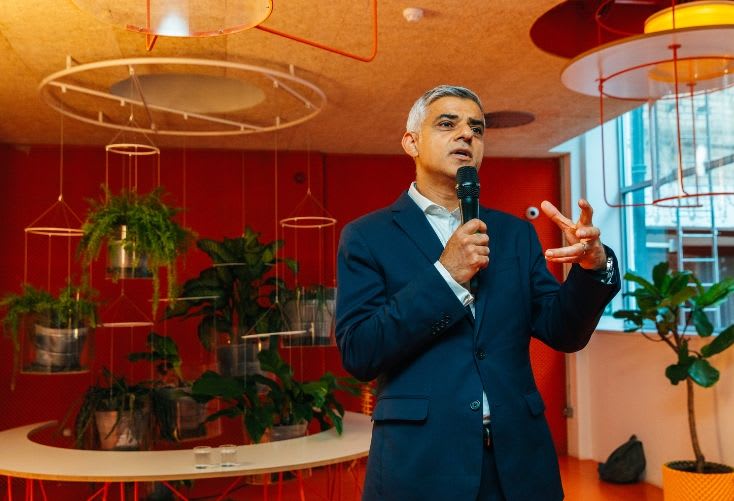 Second Home's aim is to become "the most family-friendly working space in the city", an objective that is clearly reflected in its design. 
The nursery area is painted in soothing pale grey tones and contains dollhouse-shaped storage units, an array of toys and an indoor slide. A second play area can be found on the roof terrace, which is decked out with a mini racing track and water trough for children to play with. 
The atmosphere in the workspace areas is simultaneously productive and playful. 
We discovered unusual shapes, bright tangerine tones and "flying tables" that can be hoisted to the ceiling to create space for events on the ground floor, while partitioned desk spaces on the first floor provide members with a space in which to focus.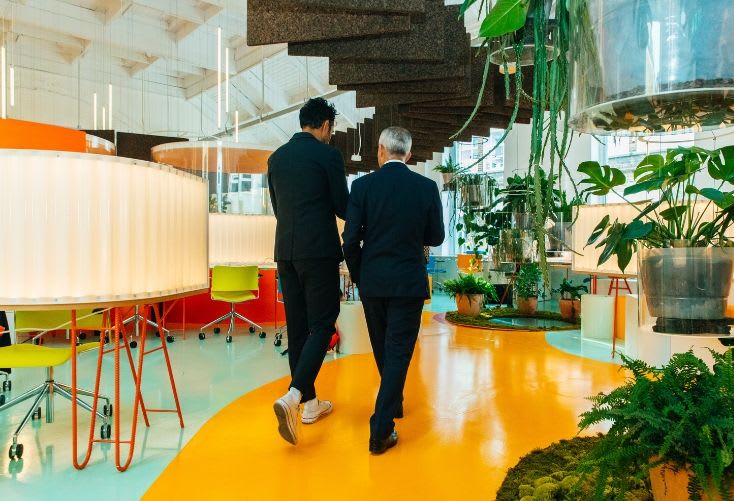 Why are Childcare Workspaces Becoming So Popular?
Perhaps the industry should be asking itself: why aren't there more coworking spaces with childcare? In London, only a handful of workspaces have childcare facilities, but the demand is high and of the few available, most have long waiting lists.
The lack of childcare workspace could be down to the fact that coworking spaces looking to integrate childcare services must comply with extra regulations and tackle insurance and license challenges. To be Ofsted registered, for example, operators must make sure they have the correct staff to child ratio and ensure they have enough physical space.
The cost of childcare in the UK is high; parents pay an average of £6,600 a year for a part-time nursery place, and the figure in London is even higher. The existing childcare model isn't aligned to the needs of self-employed people who don't necessarily want to pay for childcare in quieter months. Moreover, the families of many people who settle in big cities like London live elsewhere, so they can't rely on them for free childcare. 
The number of UK self-employed workers increased from 3.3 million in 2001 to 4.8 million in 2017, according to the Office for National Statistics. As with hotdesking, freelancers are searching for a more flexible solution when it comes to childcare, and if they can save time on travelling to and from a nursery, even better. 
Other childcare workspaces in London
Let's take a look at some of London's thriving childcare coworking spaces.
Cuckooz Nest, Clerkenwell
Described by Grazia as "the flexible working parent's dream", Cuckooz Nest enables its members to transition between working and parenting with ease. Flexibility is high on the agenda, and parents can book office and creche space on a pay-as-you-go basis for as little as an hour. 
Charlie Rosier and Fabienne O'Neill came up with the idea for Cuckooz Nest after Charlie struggled to find childcare when she returned to work.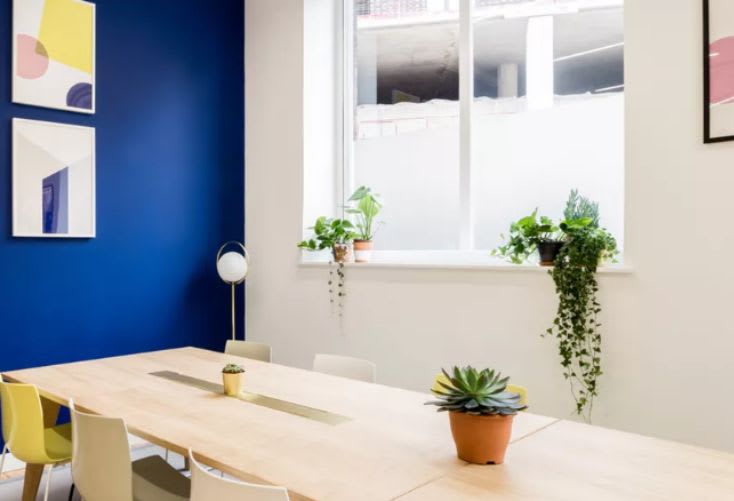 Third Door, Putney
Launched in 2010, Third Door was the first UK workspace with an Ofsted registered nursery. The inspiration for Third Door was also born out of its founder's personal experience of not being able to find suitable childcare. Monthly flexible packages mean members can use their hours whenever it suits them – as long as they book 48 hours in advance. 
Third Door's blog features some useful content on parenting as a freelancer. 
Huckletree West, White City
Situated in White City Place's new creative campus, Huckletree West is completely on trend. 40% of space is dedicated to breakout space, there's a podcasting booth for content creators and even a tech-free "meditation yurt". 
Its in-house Kids Studio is designed to make life easier for parent members. The Power Parents membership includes half-day childcare, either in the mornings (9am-1:30pm) or afternoons (1:30pm-6pm), Monday-Friday.
As the freelance lifestyle becomes part of the mainstream, it'll be interesting to see how many operators follow in the footsteps of the likes of Second Home and Cuckooz Nest by adapting their business models to include childcare. Only time will tell, but one thing's for certain: many working parents in the UK need to be able to operate flexibly – and the industry has a lot of catching up to do.