Instagram Reels enables users to record and post short 30-second video clips.
Now's the ideal time to start publishing Reels, as competition is still low.
This guide explains how to make the most of Reels for your flexible space.
---
Instagram introduced Reels on 5th August 2020, so don't feel guilty if it passed you by (you probably had more pressing things on your mind).
So far, the feature has been somewhat underutilised by the coworking sector. In fact, while researching for this article, we found that while many operators were making use of IGTV, most were yet to post their first reel.
What is an Instagram Reel?
Reels enable users to record, edit and post short 30-second videos clips. Audio, soundtracks and other effects can be added prior to sharing a reel with your followers (and, if you have a public profile, the entire Instagram community). There are some similarities between Instagram's Reels and TikTok — but that's a conversation for another day.
Why bother with Reels?
Reels can be a quick and easy way to publicise short messages and updates to your coworking community and followers. You don't need any special editing skills or equipment — just the Instagram app, a smartphone and something fun to share. Video content is proven to get the most engagement on Instagram, so it's definitely worth a try.
How to watch an Instagram Reel
You can view users' reels in a few different ways. Reels from accounts you follow will automatically pop in up your feed and Instagram Stories. If you want to look at a specific user's reels, go to their profile and tap (or click, if on desktop) the Reels icon.
You can also check out public users' reels by tapping the Reels icon situated at the bottom of the app on your phone, as well as on the Explore page. Instagram's Explore page curates content for users based on what and who they have engaged with in the past.
Explore showcases feed, IGTV, and Reels posts. Identifying a reel is easy because it'll have the icon in the bottom left of the content (and, of course, it'll be a video as opposed to a static post). Keep in mind that Instagram experiments with its layout from time-to-time.
Explore on desktop:
Explore on mobile:
Public account
If you're a business, it's likely that you've chosen a public account. When a public user shares a reel, it is automatically uploaded to Explore, and it can also be shared with followers so that it shows on their feed.
Private account
Private users can publish a reel so that only their followers see it. This means that other users won't be able to use the original audio clip, and people can't share these reels with others who don't already follow the account.
How to create an Instagram Reel
Don't get too tied up in these instructions! Sometimes the easiest way is to dive in and just have a go (it's probably more intuitive than you think). Remember, you can practice and don't necessarily have to publish what you record.
1. Open the Instagram Stories camera and tap Reels.
2. Take a look at the editing tools on the left hand side (e.g. audio, effects and timer) — you can add effects before and after filing your clip.
Audio: You can use a song from Instagram's music library or use your own original audio when you record the reel. If you have a public Instagram account, people will be able to create reels with your audio by selecting "Use Audio" from your reel.
AR Effects: You can choose from various effects created by Instagram and others. When you view a reel featuring an AR effect, the name of the effect and its creator is shown.
Timer & Countdown: You can pre-determine the amount of time you want to record, e.g. 10 seconds. If you want to record hands-free, you can set a timer that gives you a 3-2-1 countdown when you tap record.
Align: The Align tool is particularly handy if you want to upload multiple clips because it enables you to line up objects from the previous clip to ensure smooth transitions.
Speed: You can speed up or slow down your video and/or audio in order to create slo-mo or accelerated videos, or simply stay on the beat of a song.
3. Hold the record button to film in real time or upload a pre-recorded video from your camera roll; the progress bar will tell you how much recording time you have left for your reel.
4. Add any additional effects before publishing your reel — at this point you may want to add text, drawings, stickers and if you haven't already, a song clip.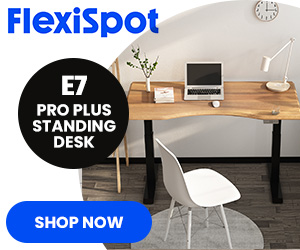 5. Now it's time to publish your reel; when you reach the post screen you can add a cover image, caption and hashtags, tag friends and select where you want it to be shared.
As well as posting to explore, you can publish your reel to your feed, as a direct message to selected profiles and to your Instagram Stories (which will be visible for 24 hours).
Currently, it's not possible to view insights for a reel within Instagram Insights. Monitor the number of views, likes and comments to get a feel for how your followers are engaging.
What could I post on Instagram Reels?
We'd recommend experimenting with your reels to find out what works best for your space. Try out a few different approaches and then reflect on what your followers engaged with most and why.
Here are a few examples we've come across to get you started:
Example 1: Treat followers to a mini tour
Example 2: Share informative/educational content
Example 3: Showcase products, spaces and services
How are Reels different from IGTV?
Instagram TV (IGTV) is a feature that allows you to share longer-form videos on Instagram. Reel videos are limited to 30 seconds and regular post videos are capped at 60 seconds, however with IGTV you can upload up to 60 minutes' worth of content from the web or 15 minutes from mobile.
You could use IGTV to publish the following:
A focused video series
Workshops, seminars or tutorials
Behind the scenes footage, e.g. of the build/fit out process
A one-off event (in-person or online)
Interviews with members, employees and funders
Example 1: A thank you to members
Example 2: Championing your team
Example 3: Interviewing a founder
If you've been contemplating having a go at creating a reel, now's the time.
Competition is still low and it's a great tool for communicating with your members virtually during the pandemic. You can also embed your reels on your website and newsletters to maximise your reach.
Go on — give #reels a go today and tag Allwork.Space!