Adding plants to the workplace can help combat noise levels and also contributes to wellness in the workplace.
When choosing plants for the office, it's important to think about how much care they need and the added benefits they can provide.
English Ivy, Snake Plant, and Bamboo Palm are great indoor plants that are low-maintenance.
---
There are various benefits of adding plants to your workplace environment. In a 2017 interview with Allwork.Space, Chris Garvin, founder of architectural consulting firm Terrapin, stated that:
"Biophilic design remains a fairly new idea for many, but its benefits are unquestionable: reduced stress, improved productivity, improved recovery rates from stressful situations, improved air quality. Biophilic design improves one's wellbeing overall. Though it can be subtle, this approach truly is about feeling and performing better in our environments."
Adding plants to your workspace is one way to embrace biophilic design. Incorporating them will not only contribute to wellness, but it will also help you tackle one of the the main problems associated with shared workplaces: noise.
Plants, alongside other natural elements like wook and access to natural light, have made their comeback into the office in recent years as businesses seek ways in which to address wellness in the built environment.
Yet, not all plants are created equal. When looking at plants for indoor environments, it's important to take into consideration how much care they need: how often you need to water them, how much light they need, and whether you should fertilize them or not.
Here are 7 low-maintenance plants that can help you improve your workplace.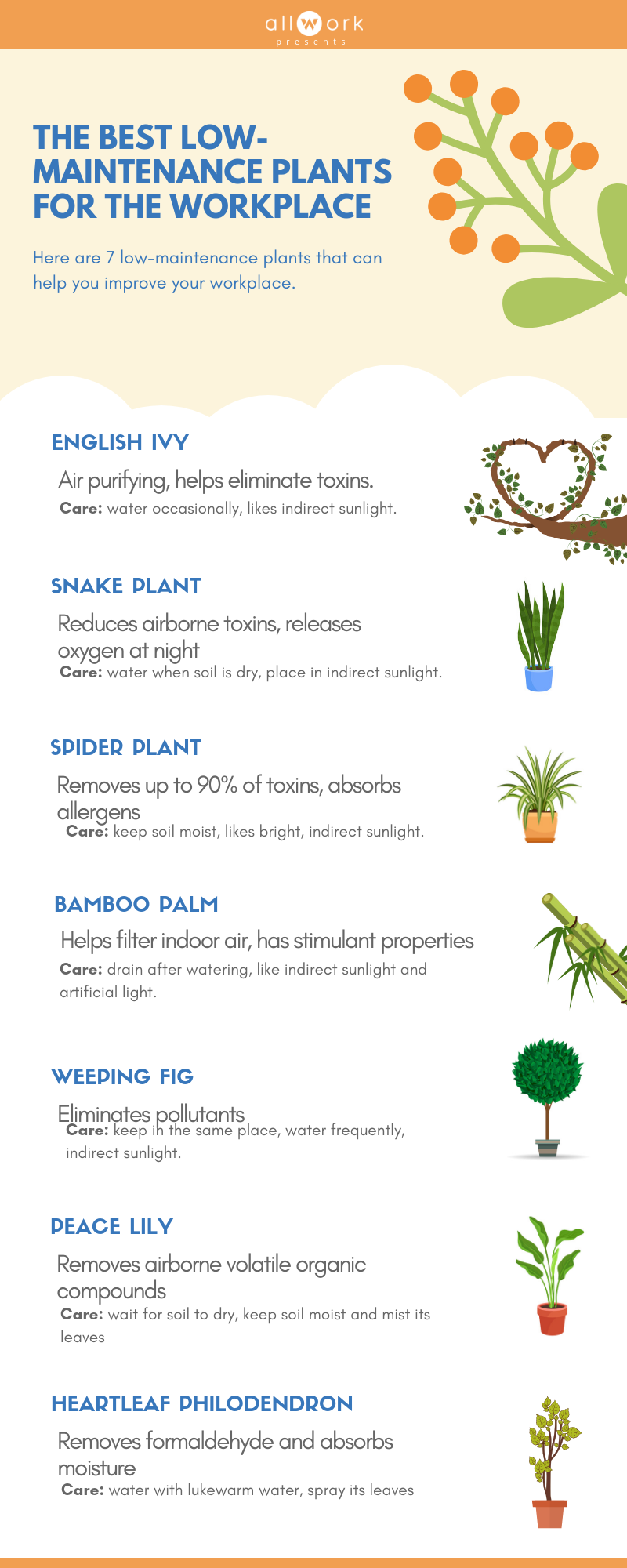 1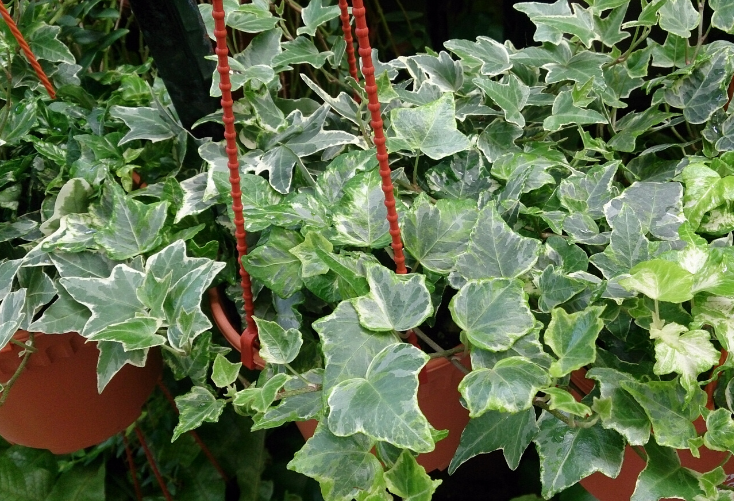 English Ivy
Why: Also known as hedera helix, this plant is requires a lot of bright light to grow. It's a particularly popular plant as it tends to stay green all year round. Moreover, english ivy has been shown to relax the airways and reduce coughs. NASA named this plant as one of the top air-purifying plants as it has properties that help it eliminate toxins that are often to blame for indoor generated sicknesses.
Taking care of it: You should water it when the soil feels dry to the touch; during warmer months you can mist the entire plant, but make sure you don't over-water it.