Finding the right images to accompany your content can be incredibly time-consuming — but not anymore. 
Coworking content marketer Cat Johnson has hand-picked six websites that offer free, high quality stock photos and images. 
Together, these platforms offer millions of free photographs for use on your website, blog, and other marketing campaigns. 
---
Stock photo sites have been around for ages. But over the last few years, we've seen an upswing in platforms offering free, high-quality photos that can be used on, well, just about anything. 
Some sites offer no-strings-attached photos—just download them and use as you see fit. Some require attribution, and others state that attribution is nice, but not necessary. 
Whichever way you slice it, there is no shortage of amazing images and free photo platforms to level up your brand and marketing. 
In fact, it's gotten to the point where it's an overload of options, which makes it tricky to narrow down choices. Buffer rounded up a whopping 24 sites offering free images, and the list just keeps growing. One can easily lose a couple of hours perusing free photo sites to find just the right blog post header. 
But you don't need to. 
You can find everything you need for your social media, website and marketing campaigns on these six platforms.
---
---
1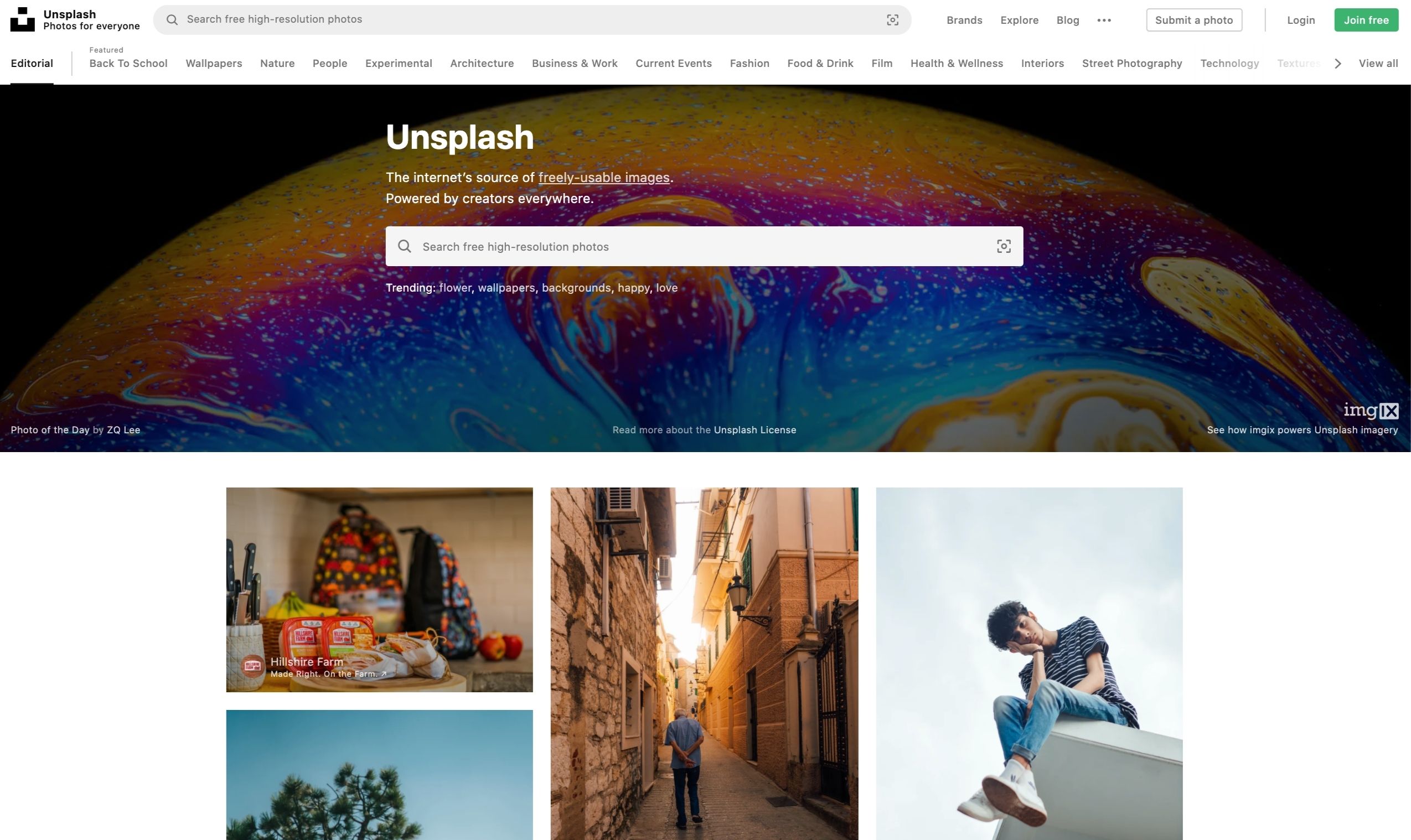 1. Unsplash 
Unsplash was created in 2013 by Montreal-based entrepreneur Mikael Cho and purchased by Getty Images in 2021. The go-to crowdsourced photo site for content creators around the world, Unsplash has more than 200,000 contributing photographers and over 2 million photos. Unsplash is so well-known, in fact, that brands are starting to use the platform strategically to promote their offerings and services, via free photos.