In the post-pandemic world, employees want the freedom to choose where they work and how much time they spend either at the office, or working remotely.
The future of work may become home to a fresh mix of workplaces, including the 'mega campus', the 'local office', and the 'pop-up destination'.
The key, however, is to design for the needs of people – especially to facilitate connections, social interactions and relationships.
---
This article was written by Nellie Hayat and was originally published on Work Design Magazine.
Over the past two years, we've all become either digital nomads or (forced) remote workers. Some loved it, some hated it; but even among the office addicts, employees are demanding a more flexible return to the office.
In the post pandemic world, nine out of ten organizations will be combining the remote and on-site work model to accommodate the mix of sedentary and nomadic workforce. However, nothing is entirely binary. Employees want the freedom to go from being mostly office-based to nomad and vice versa. Even remote workers are saying that they still desire to visit the office sometimes. Apparently, the "watercooler" moments, small talk, unplanned opportunities that arise between "I'm going to have a coffee" and a coworker asking: "how was your weekend?" are important interactions that make our work life a little more human, according to a survey by Rutgers, and give us a greater sense of accomplishment, energy, and belonging at work.

So, how should real estate and workplace leaders plan their strategy in the future?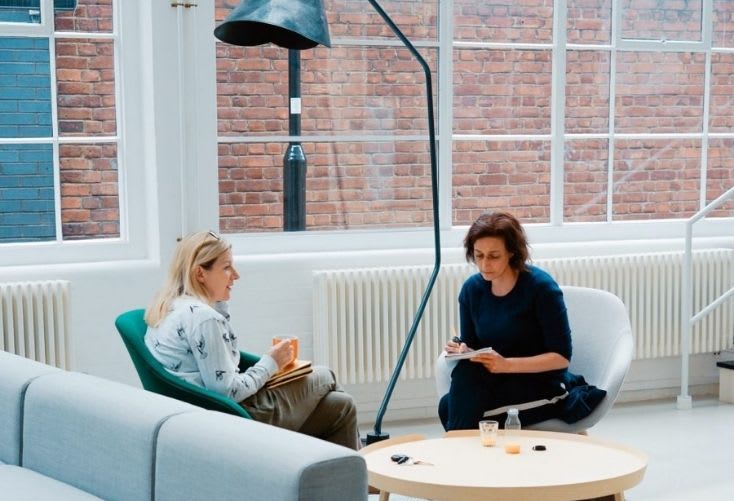 Locally Grown
Today, the rise in demand for locally sourced produce is seeping into the day-to-day worker's mind set. People want to eat local, buy local, experience local, and this trend directly impacts the design of our workplaces. Our new workforce is asking, "why do the Paris, Singapore, and San Francisco offices all look and feel the same?" Indeed, when they step into the office, people are looking for an immersive and local experience. They don't want to work in a sterile environment. They want to experience an authentic company culture that contributes to its surrounding ecosystem. Yes! – This is still true for employees checking in only once or twice a month.
Nomads or "newly-transplanted-to-a-new-place-to-find-a-better-quality-of-life" (we'll come up with the acronym later) will soon become homesick. As an expat for the past 15 years, I can tell you that I often miss home. But home has taken on a new meaning for me. It's no longer where I grew up, nor my current living space. It now lives in the simple interactions I have with the barista who knows my favorite coffee drink or the flower shop artist who has something ready for me every Friday. I feel a sense of 'home' within friends and familiar places.
Today, home is no longer attached to labels like, "where I'm from" or "where I live," but instead is a feeling of ease, somewhere people know me, where things just feel right, and I don't have to explain why I am there. Offices can be a newfound home for a nomadic workforce. A place where they'll always feel welcomed.
Granted these offices will span across cities like Tokyo, Dublin, Austin, or Sao Paulo, but they'll be ready to accommodate a mobile workforce with emerging technology to keep infrastructure agile. Employees will be able to book a space at any location around the world, check upcoming events, plan their trip, and reserve accommodations nearby. These physical spaces will help work culture expand, grow, and blossom in the future of work.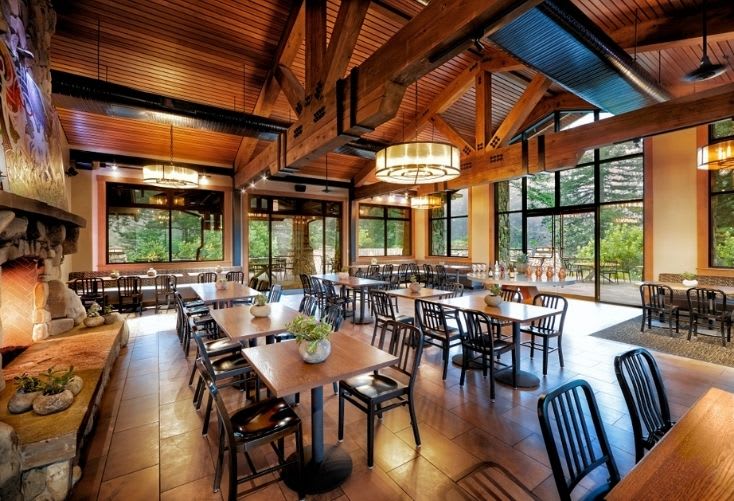 CRE Forward
A recent study by Linkedin shows the rise of new titles in the workforce, among them, "Head of Belonging" is charting at the top of the list. Why?
The truth is that physical spaces create opportunities for genuine connections and even with the adoption of new technologies, people still feel isolated and disengaged from their team and colleagues.
To remedy this, the most forward-thinking companies have started to expand on the idea of what an office is and are creating new experiences for people to gather, create, inspire, build community, and feel a sense of home. These companies are embracing a multicultural approach to cater to a diverse and distributed workforce.
I predict four new assets that will soon be included in every company's real estate portfolio:
The Mega-Campus: Much like Google & Facebook, these types of juggernaut HQs will be like small towns, providing normal day resources like hairdressers, gyms, schools, and coffee shops for people living on site.
The Local Office: The opposite of the mega-campus. It's an office that is deeply connected to its environment and pulls neighbors in. Making partnerships with neighboring coffee shops, yoga studios, museums and more to enable people to take the most advantage of the office and the city. Shopify has just unveiled such an example in NYC.
The pop-up destination: Employees will be able to come spend a short to long period of time at these pop-up stations. Curated in exotic places or in nature, the goal is to build a community and cater to employees who want to live with their coworkers. Salesforce just announced the opening of one in a ranch in California.
Offsite/onsite: Everybody benefits from time off at work. A time to be present with their team, non-work related, just bonding, building the future, creating and reengaging with the mission. Teams will be able to book any of the space above and create their offsite there.
Each campus will evolve within its own ecosystem, with managers providing and having foresight in the changes that need to be taken for their team culture. Offices will continue to evolve with the influence of their visitors, and for workplace professionals, that means utilizing data and metrics provided by technology to adjust in real-time and anticipate needs in the future. These four new assets above will be key to hire and retain a diverse and changing workforce who is key to the company's long term success.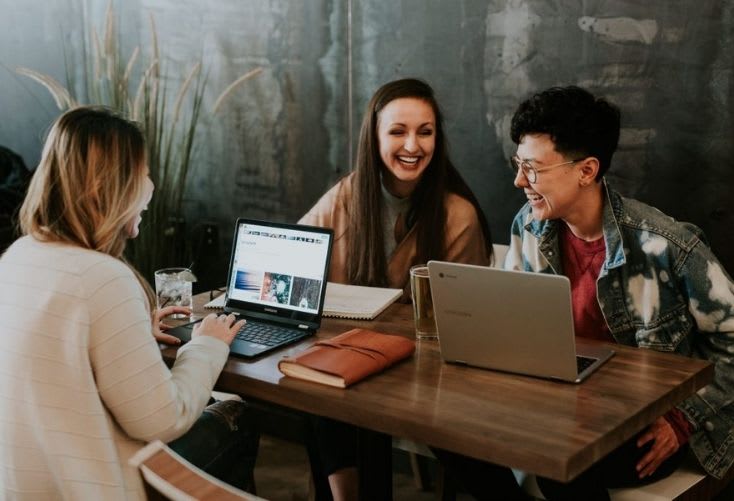 Priority: Make a Friend
Recent studies have shown that people join and stay at a company for three main reasons:
They resonate and feel aligned with the company's mission.
They value their manager and are progressing in their career path.
They have a friend.
The office used to fulfill the 3rd element from the list above, providing a place of bonding, creativity and an opportunity to meet someone new and make a friend. A study even shows that 50% of employees said that they'd be open to having a love relationship with a colleague. That seems hard to grasp in today's remote-first world, where most employees haven't seen their colleagues in the last two years.
The pandemic has prevented us from accessing these social hubs making an even more compelling case to never come back. So, what should organizations do to allow their employees to make friends?
Jessica Methot, an associate professor of human resource management in Rutgers' School of Management and Labor Relations led the study which had over 150 people document their daily actions at work in pre-pandemic times. The results were remarkable.
"On days they had more small talk earlier in the day, they reported feeling higher positive emotions – friendly feelings, gratitude, pride, more energy," she says. "And that positive emotion and energy elevated their well-being and made them feel less burned out – and give them more energy to help their coworkers."
It's almost as if the obvious was… too obvious. Although for some of us, the office was a place we dread coming at 9 a.m., it actually stimulated our senses, energized our motives, and gave us that extra burst of energy to give our best. The office created a space where interactions and collaborations not only fueled productivity, but also held space to make a connection.
Wrapping Up
We all knew what the office meant before, but with new expectations, and new routines, it's harder than even for real estate professionals to plan their long-term strategy.
The key seems to be designing for authentic connections as we progress into our hybrid models. Companies can dive deeper into the meaning of "home" and create a multicultural approach to emphasize an inclusive work culture. In doing so, companies will pave the way for the future of work and embed an approach that maintains a simple human need mean; creating an opportunity for a connection and possibly making a friend at work.