Companies that are eager to keep their best people (and combat The Great Resignation) should consider what type of benefits their employees really want.

 

According to new research, the top three most-wanted perks are those related to the office environment, family, and health and wellness. 

 

Rather than offering the same benefits to all employees, companies would benefit from offering perks based on workers' specific needs or situation.

 
---
Before the COVID-19 pandemic, perks like on-site gyms, massages, and free food were all the rave.  
These types of perks allowed workers to engage in other activities without having to leave their company's headquarters, which worked wonders – especially for those who regularly worked long hours.   
But things changed, and with less than 50% of employees eager to return to the office, companies need to start reimagining their perks and benefits programs to better reflect the needs of remote and hybrid employees.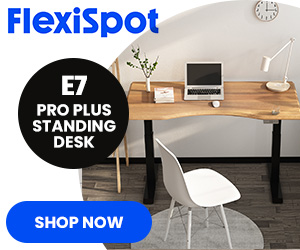 Businesses nationwide are scrambling to increase their workforces as they face historic labor shortages. As workers' attitudes change, they're looking for opportunities that provide more flexibility and value, and consequently, companies are changing their rewards structures.  
Deputy, a team scheduling software, decided to find out which benefits and perks Americans desire most, across industries. They surveyed 1,035 participants about their current situations and preferences, as well as which benefits and perks would entice them to stay if they were considering leaving their jobs, and the impact of COVID-19 on their benefits and perks.  
So, what was the number one desired perk?  
Health benefits.  
The vast majority of workers surveyed want to have peace of mind that if their health or a loved one's health is in jeopardy, their workplace will help out with the cost of care.  
Here are the top three perks employees want
The top three perks respondents said were a must are those related to the office environment, family, and health and wellness.  
Office environment perks include things like casual dress code, game rooms, company retreats, happy hours, and unlimited PTO. These things were most important to those in Computer Software and Electronics and Arts and Entertainment industries. 
Health and wellness perks like healthy food options, ergonomic desks, and required breaks were favored by the Telecommunications, Legal Services, and Law Enforcement industries. 
But most industries put the biggest emphasis on family-related work perks, which includes parental leave, flexible hours, remote working options, nursing rooms, onsite daycare, and scholarship programs.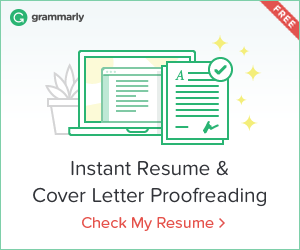 Many employees aren't happy with their current perks 
Many of the survey's respondents aren't happy with their current perks and benefits at work. When asked to rate their current benefits and perks on a scale from one to five with five being the best, no industry even made it to a four. 
The telecommunications industry actually came in highest, giving their current work benefits and perks a score of 3.3.  
Finance, Insurance, and Manufacturing all came in right behind at 3.2.  
Industries like Legal Services, Transportation, Education, and Construction came in somewhere in the middle. 
The bottom few (those most displeased with their benefits and perks) were Tourism and Hospitality, Retail, Arts and Entertainment, and Marketing. They came in at 2.3, 2.2, 2.1, and 2.0.  
These benefits topped the list as perks that would make workers stay with their job
These top four benefits would make employees stick with their job if offered: 
Remote work on a regular basis (27.63%)

 

Unlimited PTO (26.87%)

 

Flexible hours (24.33%)

 

Paid insurance premiums (21.17%)

 
Flexible hours were the priority for those who are married or have children, while those who are single and without kids want more PTO. Hourly workers also want more PTO, while salaried employees are all about the option to work remotely. 
What do Americans want when it comes to work benefits and work?
81.7% of respondents prefer a 401K to student loan assistance.

 

71.4% would rather have a higher salary than unlimited PTO.

 

55.2% prefer great coworkers to great perks.

 

78% said they would work longer hours for better benefits.

 

87% reported that if they loved a job, they'd take it even without desired benefits.

 

75% said they would stay at a company that doesn't have their desired benefits or perks as long as they're paid well enough.

 
The needs of workers are changing, and companies cannot afford to continue offering a one-size fits all approach to employee perks.   
Rather than offering the same benefits to all employees, companies would benefit from offering perks based on workers' specific needs or situation. For example, younger workers living by themselves may not be interested in childcare costs, but they may be interested in allowance to set up a home office, or better health insurance benefits.  
Companies should consider these benefits
1. If employees are able to work remotely, companies need to consider either giving employees a stipend to help them set up their remote office, or they should consider reimbursing the cost of a coworking space.   
The right work environment has been shown to boost productivity levels. If remote workers do not have the resources to set up a work environment that suits them, their productivity levels will likely suffer.   
2. Health insurance coverage is the number one benefit that workers desire.  
To attract and retain full-time employees, offering comprehensive health insurance is necessary (especially in countries where the cost of healthcare is so high).  
3. Organizations should also consider offering as much flexibility as possible to their workers.  
The world of work is changing, and we've seen that work can be conducted in various ways. The normalized 9-5 workday in an office cubicle is no longer required for many, nor is it necessary. The ability to work from anywhere (and even with flexible hours) is desired by workers, and companies should take note.